XTUGA P75 5-Panel Microphone Isolation Recording Foam Foldable & Portable High Density Absorbing Vocal Panel
Price

RM95.00

Product SKU
XTUGA-P75
Brand
XTuga
Size (L x W x H)
34 cm x 20 cm x 22 cm
Availability
Out Of Stock
Description

XTUGA P75 5-Panel Microphone Isolation Recording Foam Description:
1. The Sound absorbing panel is composed of two key components, the folding diffusion shell, and the foam absorption lining.
2. The outer shell is composed by 3 or 5 plastic plates which are vented with small holes designed to allows the microphone to "breathe" and prevents reflections within the arc of the shield.
3. The inner walls of the diffusion shell are lined with high quality foam used to absorb the source's reflecting audio waves that are being recorded after they reach the microphone.
4. It is designed for microphone-stand mounting, can accommodate any size microphones. Create a closer, drier, more controlled vocal or instrument recording in many situations.
5. It has 3 or 5 panels. 1 stationary center panels and 2 or 4 foldable end panels. This design makes the panel easy to pack and carry around without occupying too much room.
6. Sturdy construction, make it durable and sturdy. High-density sound absorbing acoustic foam ensures good recording. Adjustable knobs make the installation on stand more easy and stable.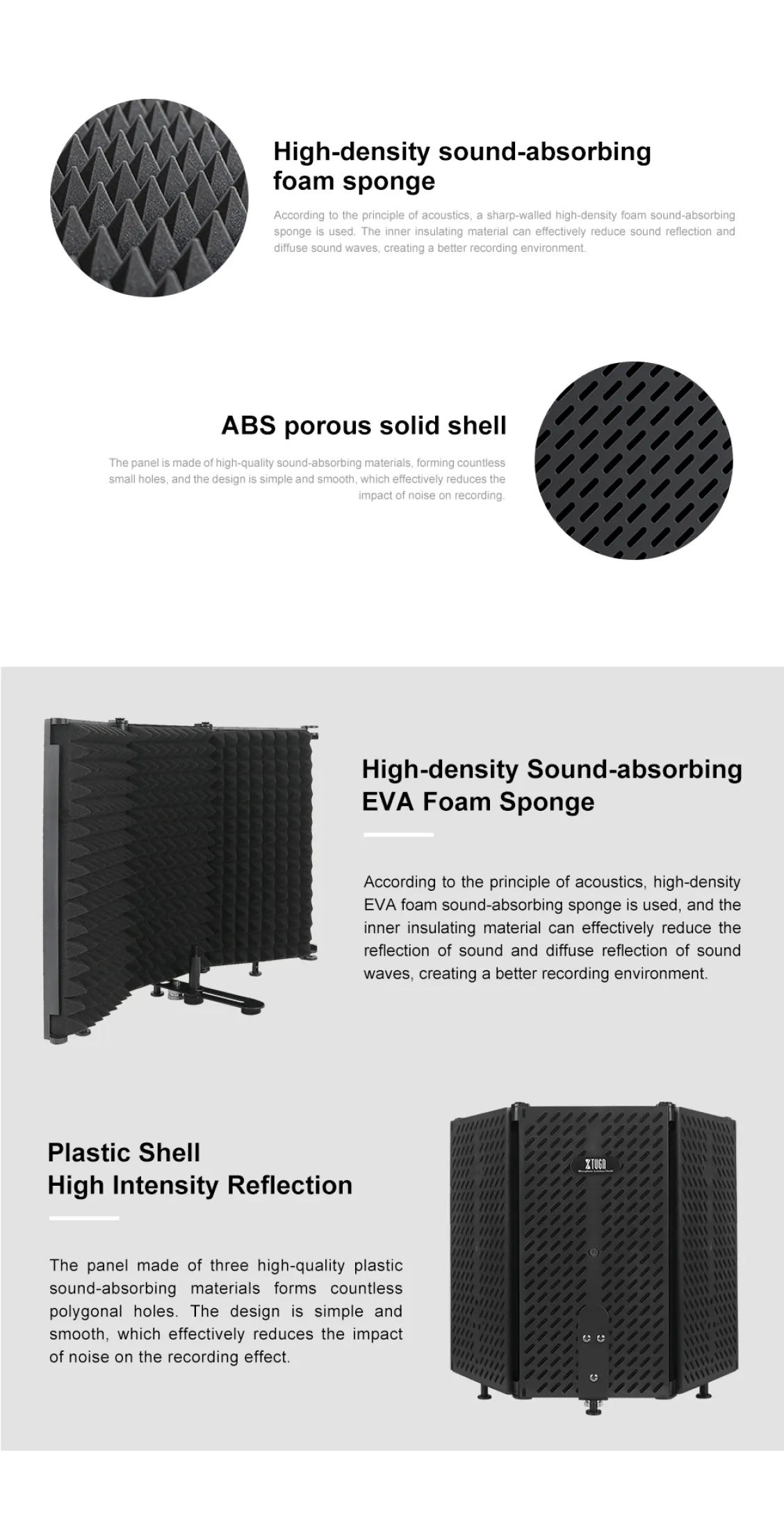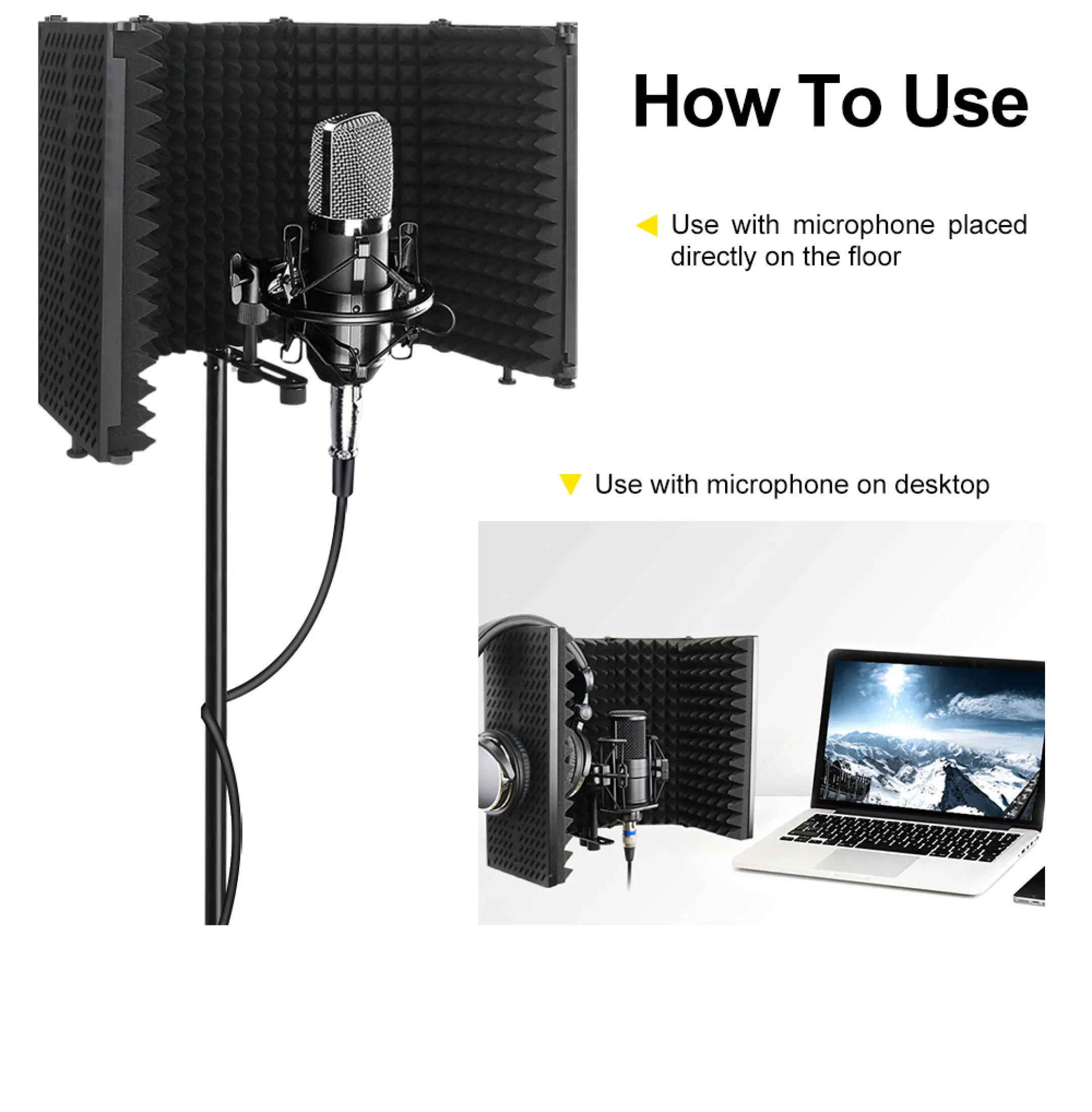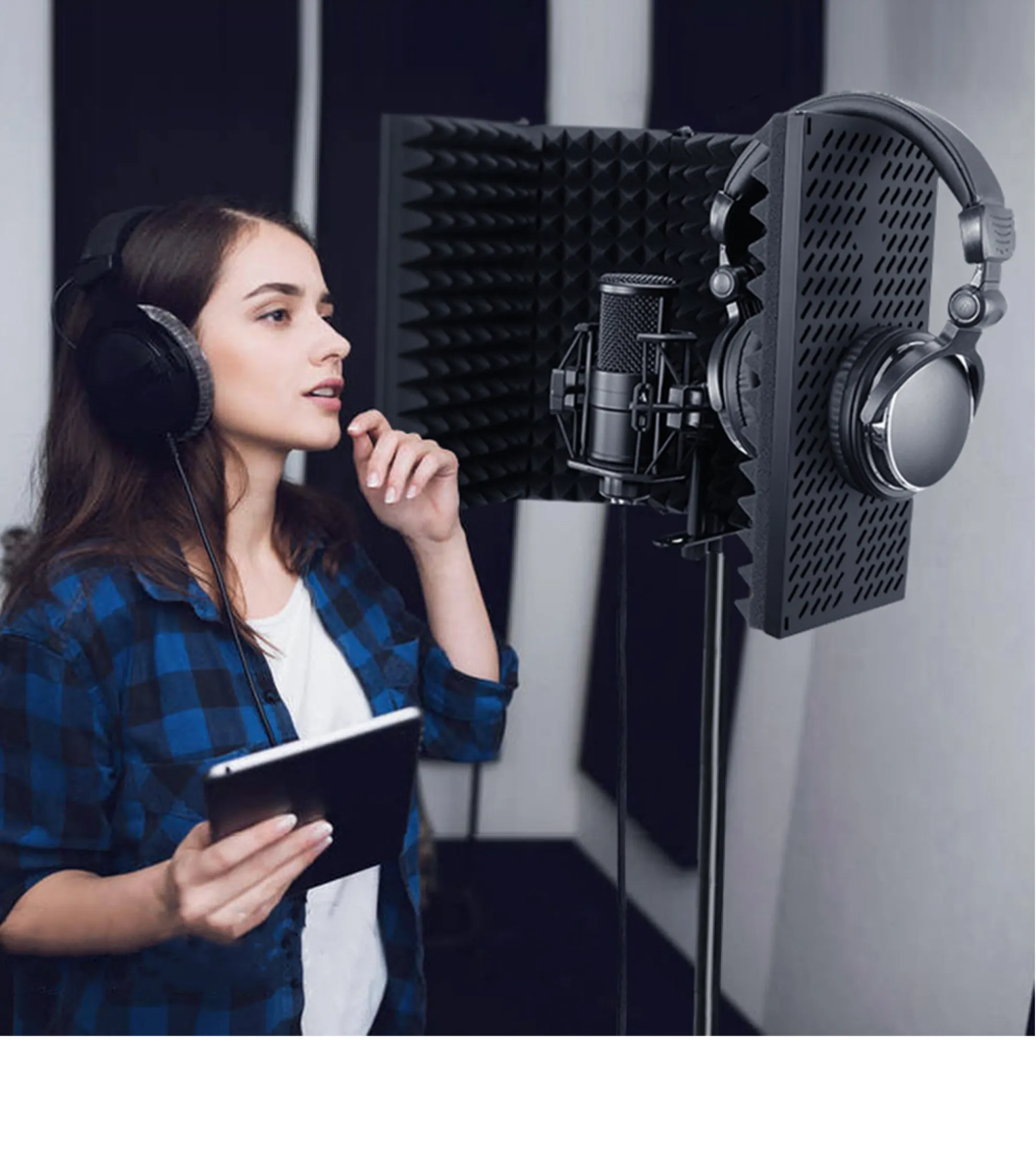 #xtugaP75 #Xtugaisolationfoam #xtugahighdensityfoam #highdensityfoam #gsstudiolighting #studioequipment #videographyequipment #photographyequipment
Reviews (0)
view all
back
What's in the box
Product List:
1x Crossbar
1x Connecting rod
1x Washer
1x Connecting rod nut.