GVM SLIDER-80 Wireless Professional Carbon Fiber Motorized Camera Slider (32")
Price

RM1,399.00

Product SKU
GVM-SLIDER-80
Brand
GVM
Size (L x W x H)
30 cm x 15 cm x 97 cm
Availability
2
Quantity
Description
Motorized Video Shot
The Slider-80 adjustable motor allows you to set the speed of your slider to have a smooth silent sliding motion for your video. By setting the motor to slide automatically back and forth or a single slide, it saves you time from monitoring the camera or manually sliding the camera.
The slider supports a parallax tracking shot or 120° panoramic shot.
Time-Lapse Shooting
The GP-80QD motorized video slider supports time-lapse shooting, moving at preset intervals set by the user. You can set slip speed, slip intervals, stop time, photo number, and auto loop.
Adjustable Stepper Motor
The newly developed silent motor allows you to adjust the motor's torque(1%-100%) great for interviews and easier for post-production.
Carbon Fiber Slider
Using 8 layers of carbon fiber making it easier for transportation, strong, stable, and smooth. Equipped with 1/4 and 3/8 threaded screws, you can mount a camcorder, digital camera, DSLR camera ,, and other photography equipment. With the 1/4 and 3/8 screw holes on the bottom and side, the video slider can be mounted on most tripods and supports multiple angles.
Key Features:
Motorized Video Shot
Time-Lapse Shooting
Adjustable Stepper Motor
Carbon Fiber Slider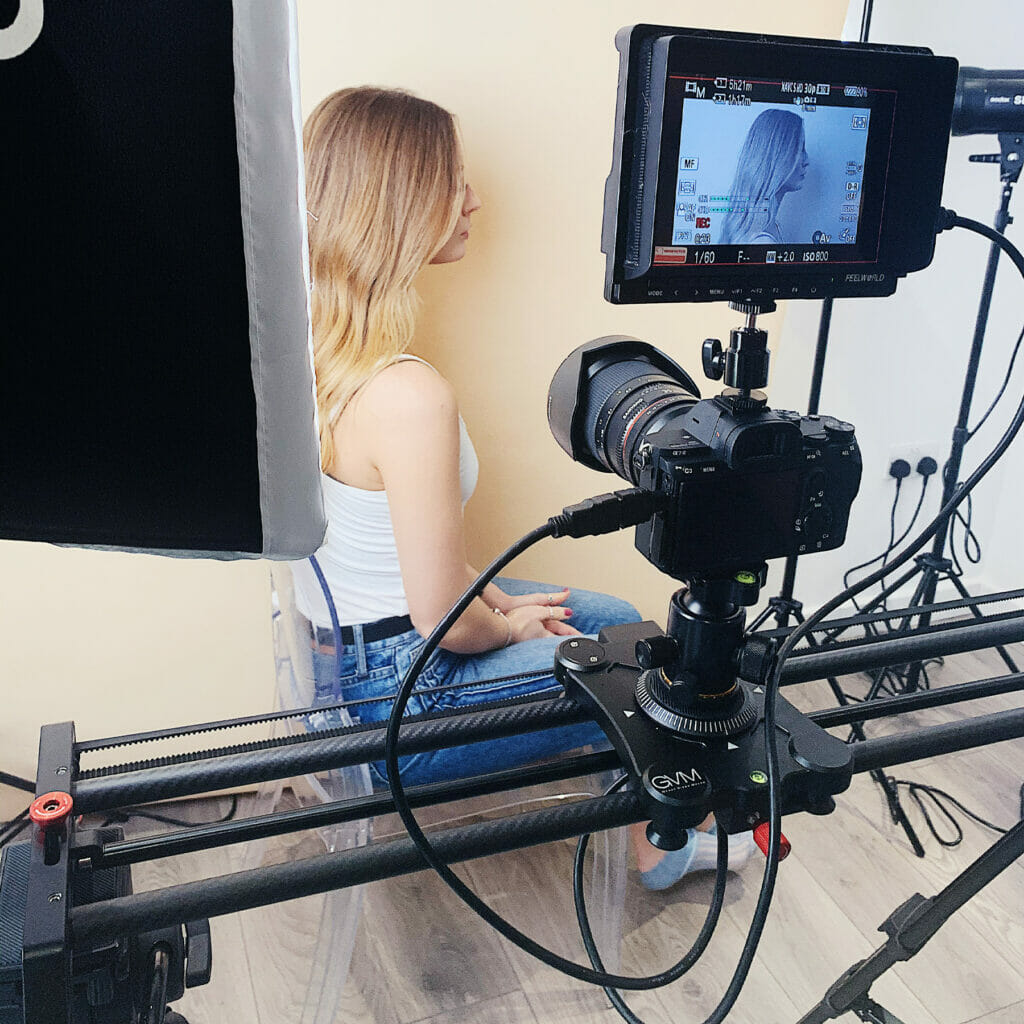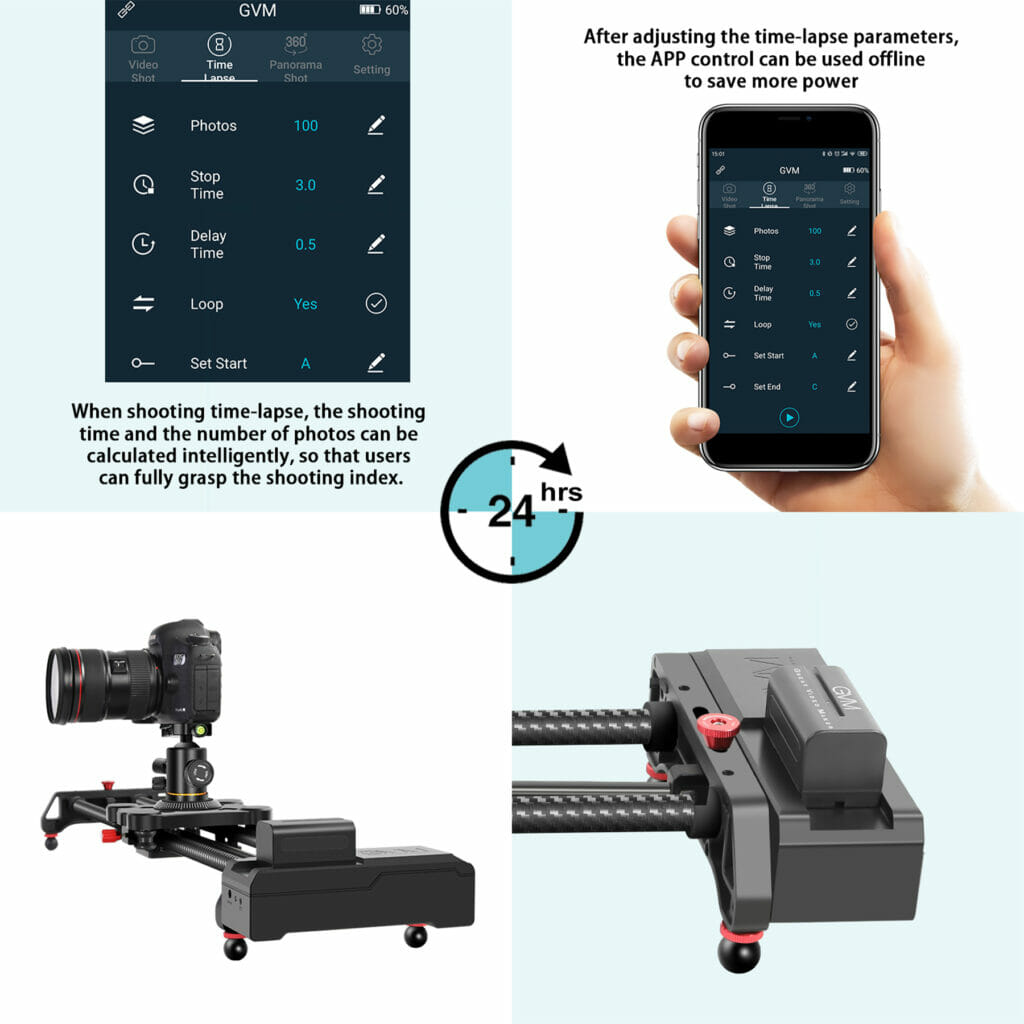 #gvmslider #gvmslider80 #gvmslider120 #studioequipment #videographyequipment #shootingequipment readystock #gvmmalaysia #gvmoriginal
What's in the box
In The Box:
1 x GVM Professional Video Carbon Fiber Motorized Camera Slider (32″)
1 x Controller
x L-Series Battery
1 x Battery Charger
1 x Controller Connection Line
1 x Camera Control Extension Cable
6 x Camera Control Cable
1 x Carrying Bag